Bentota Travel Mart has been implemented by the mother company of Mihin Leisure which is also known as Mihin Holidays & Tours to provide a free Information desk and travel assistance for tourist who visit and stay in Bentota and nearby. We strive to provide our customers the highest quality the trade can offer. Our Office is open from 8am to 8pm on everyday, where travelers can obtain free information about Bentota as well as about Sri Lanka and plan their transportation, tours, activities and other needs for very reasonable cost. With our carefully priced formulas to satisfy the customers' budgetary needs as well as provide the customer with professional and courteous services, we intend to bring satisfaction beyond the expectation of customers.
Being a local tour operator, Bentota Travel Mart is extremely proud of our country, our village and our culture, and wish to present to the world every facet of our nation in all, its splendor. Our packages are open to discussion with the customer as we are able to fashion them according to the customer's personal requirements.
Our vehicles are modern, air-conditioned and well maintained. Our Chauffeur guides are highly professional and have full experience and familiarity with all the directions and conditions. From pick-up to departure they are your constant companions advising you on our cultural taboos and explaining all other aspects of our nation's history and civilization. They are carefully chosen for their sober temperament. All our locations and routes are chosen for their maximum scenic beauty, as well as taken in our ancient historical sites
Accommodation is arranged, as to the customer's every preference, and under regular inspection for quality and service. From budgeted hotels to eco-habitats, luxury & boutique hotels, we can offer it to all our customers with pride.
Our sole concern is satisfying our customers, while showcasing our Village, Island Paradise and our people to the world.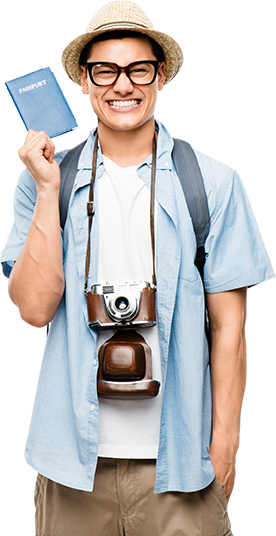 contact us
Just pack and go! Let leave your travel plan to travel experts!